Pack News
Subscribe to posts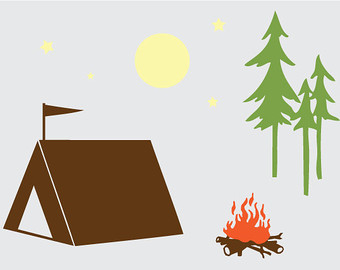 This year's Fall campout will be at Moqui Campground.  Friday night is optional, organized activities will take place Saturday and Sunday.
http://www.fs.usda.gov/recarea/coconino/recarea/?recid=54930  
For Saturday arrivals, check-in is 11:00AM to 1:00PM. 
Friday arrivals - strongly suggest you get there before sundown to set up tents.  
Cost for the event is $10 per person, max $40 per family.  Bring cash or a check payable to "Cub Scout Pack 848" and register with Kathy Seidel and her volunteers, who will guide you to your Den's designated campsite.
We'll have a number of activities Saturday afternoon and into the evening.  Sunday morning will offer a hike and treasure hunt, then campsite cleanup, depart by 11:30.  Those who would like to fish on Sunday before heading home may wish to check out the Blue Ridge Reservoir accessed from FR 751.  
Food throughout the event should be coordinated with your Den Leaders.  
Questions?  Feel free to reach out to any of your Den Leaders, Jeff (jeffrey.m.fleischer@gmail.com), Chris Johns or Emmie.  We look forward to another great adventure! 
This is promising to be a fantastic year.
Pack 848 is one of Scottsdale's premier Cub Scout packs; we do a lot and have a lot of fun!
So keep in touch with your Den Leader and Cub Master, because you don't want to miss out on the amazing opportunities for you and your son.
We are forming new Dens as we speak, so there is still some room. Come and join us!